PODIATRY BILLING SERVICES
FOR CLINICS
Free Up Your Time and Improve Practice Operations with Outsourced Podiatry Billing
SERVICES
DOES YOUR OFFICE SPEND COUNTLESS
HOURS ON PODIATRY BILLING?
You're not alone. Every DPM can attest to the fact that podiatry billing takes up a large amount of time.
And like your colleagues, you've undoubtedly noticed the drawbacks of handling podiatry billing in-house.
Performing the necessary administrative tasks leaves less time for your patients.
Lengthy claims processing means you could be waiting months for payments.
A lack of proper data management could give you a false view of your clinic's financials.
But envision how successful your podiatry practice would be if you could take billing out of the equation…
With Hippocratic Solutions' podiatry billing services, you can outsource your billing to a team of professionals for faster claims processing, fewer insurance claim rejections, and higher revenue!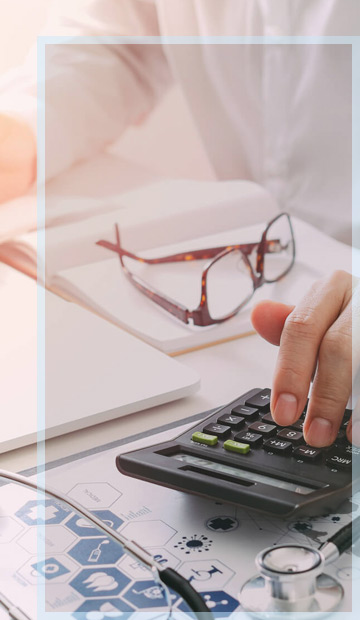 UTILIZE A SERVICE THAT REDUCES YOUR WORKLOAD AND IMPROVES BILLING EFFICIENCY
We introduced our podiatry billing services with a single goal in mind—to help DPMs by streamlining claims processing for greater convenience.
With podiatry billing from Hippocratic Solutions, you can have peace of mind knowing that all claims are filed electronically by a team of experts, allowing you to decrease the time spent on daily office tasks so you can focus on getting new patients and keeping your current ones.
Finally, there's a way to remove a significant amount of administrative duties from your plate AND make your podiatry practice more profitable.
And the best part is that the process couldn't be easier. We'll handle it all, including reviewing claims to ensure proper coding, verifying eligibility benefits, sending out claims, and keeping track of all accounts receivable.
Say goodbye to the days of lost and delayed payments. Instead, get the health insurance reimbursements your clinic depends on in a timely manner.
Since insurance claims are filed electronically, you and your staff won't have to spend hours completing patient paperwork by hand, mailing it in, or checking on the status. You can put your time and effort into giving your patients the best care possible.
OUR SERVICE OFFERS:
Quick insurance claims processing
Quality control of medical coding
Expedited accounts receivable payments
Real-time financial reports
Practice management consulting
A team of billing experts dedicated to your account
On-call service
Free data migration to our PM software ($4,000 savings)
Lifetime HIPPA-compliant file storage
And more…
By incorporating Hippocratic Solutions into your podiatry billing, all of the tedious administrative tasks are taken off your hands.
Once you sign up, you can…
Stop chasing down claim payments
Improve the quality of care you provide your patients
Leave the office at a reasonable time every day
GETTING THE BILLING SERVICES YOUR PODIATRY PRACTICE NEEDS IS AS EASY AS…
Completing the form to request our podiatry billing services
Signing the contract you receive shortly thereafter
Accessing our custom online portal
Scheduling a training session to familiarize your staff with our software
And just like that, your in-house podiatry billing days are over!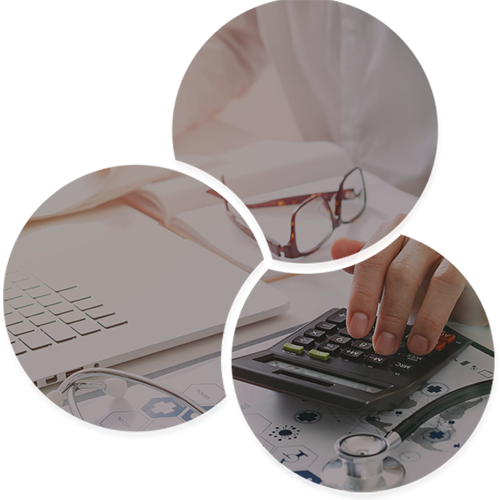 AS AN ADDED BONUS...
Not only is Hippocratic Solutions an AdvancedMD Gold Partner, but we've also put together a custom portal to help you manage more than just medical billing. This is how we go above and beyond your average podiatry billing company.
Through the custom online portal, you can utilize additional resources for inventory tracking, surgery scheduling, and task management at no additional cost, plus have direct access to live chat where you can talk with a member of our team 24/7!.
Is your podiatry practice still using the traditional mailing method to submit claims? It may simply be because you weren't aware that a more convenient, expedient process exists—until now.
If you and your staff have noticed how frustrating and unreliable this method is, you're in the majority. However, by signing up for Hippocratic Solutions' billing services, you can get access to the top podiatry billing software available today, ensuring that the financial side of your business runs smoothly.
WHY HIPPOCRATIC SOLUTIONS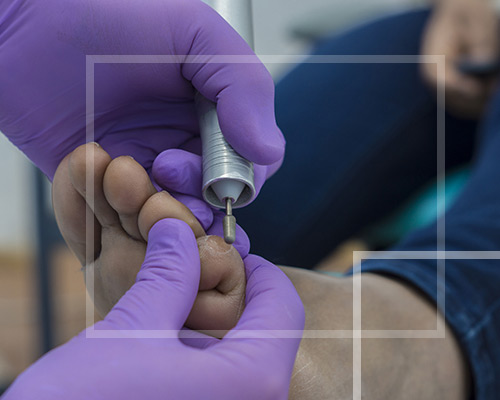 At Hippocratic Solutions, we have a team of skilled professionals with years of experience providing medical billing software and services to busy podiatrists. We've seen firsthand the problems that DPMs run into, such as getting the runaround from insurance companies when the bulk of a podiatry practice's revenue depends on health insurance reimbursements…
But that's where we come in. We give podiatrists the assistance they need to keep their clinics in good financial shape, allowing them to focus on patient care.
Further, we strive to form strong partnerships with our clients, acting as a resource they can count on for all of their billing and practice management needs.
You specialize in one area of medicine to provide the best service possible, and we believe a billing company should do the same. That's why our focus is podiatry. We understand what you do on a daily basis, and our staff has knowledge of podiatry billing practices in a number of states across the country.
You might be asking, "What if outsourcing my billing isn't enough? What if I need help cutting costs and improving efficiencies in my practice?"
Rest assured that we don't just provide the software and disappear. Instead, we're with you every step of the way, equipping you with necessary know-how to ensure you are getting the most out of your service—from helping you find cheaper vendors to searching for areas in which we can improve your coding.
Your success is our success, which is why we offer advanced podiatry billing software, as well as practice management consulting—all so you have the right tools to grow your practice.
If you're still relying on the method of manually mailing in claims, you've been disappointed by the results you get versus all the time and effort you put in. And if you've utilized software companies in the past, you've found that it's simply not worth partnering with an organization that has no knowledge of the podiatry sphere and makes you do all the work.
That's what sets Hippocratic Solutions apart from the rest.
Traditional Paper Process
Fill out a paper form for every patient visit
Mail the form to the insurance company
Chase down payments when they aren't sent on time
Our Process
Fill out a paper form for every patient visit
Mail the form to the insurance company
Chase down payments when they aren't sent on time
SIGN UP FOR PODIATRY BILLING SERVICES TODAY SO YOU
CAN SPEND MORE TIME ON YOUR PATIENTS!
Taking advantage of our podiatry billing services is quick, easy, and painless. And once we import your core data, the process becomes a breeze.
Our electronic process not only eliminates the need to fill out forms manually but also decreases the amount you spend on office supplies, such as printer paper and ink. Plus, our services are available to all podiatry clinics (regardless of size) for just 6% of insurance revenue.
A number of DPMs have learned how invaluable our podiatry billing and practice management services are, giving them the opportunity to increase their revenue, free up their time, and improve their overall operations.
Why go on filing claims the old-fashioned way?
Why waste time that would be better spent caring for patients?
Why risk missing out on revenue for your clinic?
Discover the difference Hippocratic Solutions can make in your own podiatry practice today.
CONTACT THE PREFERRED PARTNER FOR OUTSOURCED PODIATRY BILLING
To learn more about insurance claims filing, electronic podiatry billing, healthcare collections, practice management consulting, or for more information about Hippocratic Solutions, please contact us:
Call: 866.305.3911   |   Fax: 888.399.8863
E-mail: [email protected]